Stephen Trahan SEO Consulting & Internet Marketing Services Guru.
Hello, my name is Stephen P. Trahan and I'm a Search Engine Optimization Specialist and Internet Marketing Consultant in Los Angeles.  I have been in the industry for over 10 years and am currently a Senior Web Marketing Manager at j2 Cloud Services.   I am the webmastser for eFax Corporate and I also sometimes Blog here or on my website SEO Blog. Please check them out when you have time!
Before moving to Los Angeles, CA I lived in Boston MA where I  studied at Wheaton College, MA.   While at Wheaton I created my own major, Popular Culture and Social Forces which analyzes trends within media. After receiving my B.A. I worked for several companies with a heavy focus on SEO, Pay-Per Click, and Internet Advertising.
Here is what I look like: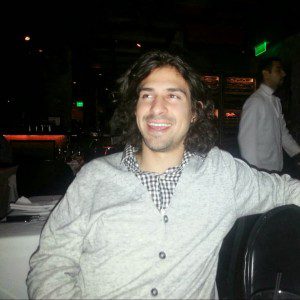 You can also find and follow me on Twitter @stephen_trahan Google+ +Stephen Trahan or on LinkedIn