Stephen Trahan SEO Consulting & Internet Marketing Services Guru.
Hello, my name is Stephen P. Trahan AKA Steve Trahan and I'm a Search Engine Optimization Evangelist and Internet Marketing Consultant in Los Angeles.  I have been in the advertising and marketing industry for over 15 years.
Since the pandemic started, I have been helping business across the country that have been impacted grow and achieve their marketing goals while navigating the murky waters that lie ahead.
In my spare time I have been converting a tiny school bus and building it into a tiny home (AKA Mini Mobile Marketing Tech Lab)!
My previous growth marketing positions focus on B2B lead generation, eCommerce, Education and SEO in the healthcare technology space. I was also a Sr. Web Marketing Manager at j2 Cloud Services, the webmaster and lead SEO for many of their brand name domains.
If you are interested in any Advertising and Marketing Services you can visit my new business venture and company website- Ad Kings Agency! We can handle all of your business marketing needs!
BIO
Before moving to Los Angeles, CA I lived in Boston MA where I  studied at Wheaton College, MA.   While at Wheaton I created my own major, Popular Culture and Social Forces which analyzes trends within media. After receiving my B.A. I worked for several companies and agencies with a heavy focus on SEO, Pay-Per Click (I'm AdWords Certifies), Traditional Advertising, Branding and Internet/Digital Marketing.
Here is what I look like: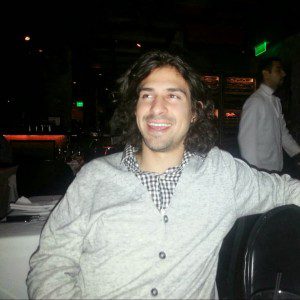 You can also find and follow me on: Facebook @the.real.stephen.trahan Twitter @stephen_trahan or on LinkedIn